Products
The Invention
Exhibition of Inventions Geneva - Palexpo 2010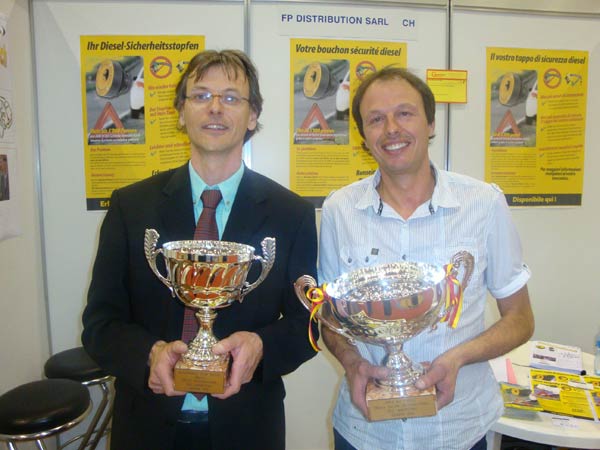 Award from the ACS (Automobile Club Suisse), Award from the public, and a gold medal with congratulations from the Jury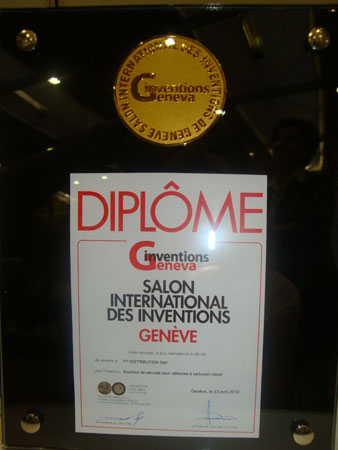 This certificate (no. 01147/08) is an improvement that can incorporated on all diesel cars.
The goal is to replace the old style cap by this secure cap in order to prevent filling up with petrol (petrol without lead).

This mistake may seem trivial but is very real : every year several thousand breakdowns are due to confusion with petrol. According to a TCS statistic, this causes 11% of breakdowns with about 5000 problems each year and these figures are constantly increasing.

The most common situation is to fill up the car with petrol instead of diesel. The opposite occurs very rarely, as the the diameter of diesel guns are superieur.This kind of breakdown could cost up to 6000 frs depending on the brand of the car and is not taken into account by the insurances.

The new design of diesel cap created by Fabrice de Gol's, garage owner in St. Maurice, who was regularly confronted with breakdowns due to this error. A solution needed to be found.

He put across his idea to his brother, Patrice de Gol, mechanical engineer in Collombay-Murraz, who is very enthusiastic has carried out a technical research.to find a solution. Some prototypes have allowed us to find a cap that stays closed if we use an unleaded gun, but opens when using a diesel gun. It is therefore no longer possible to use the wrong fuel. In addition to this cap is waterproof, remains scewed on the tank so there is no need to unscrew for each filling.

The diesel cap concerns all diesel car owners, car rental agencies, car sharing companies, businesses with a large car parks.